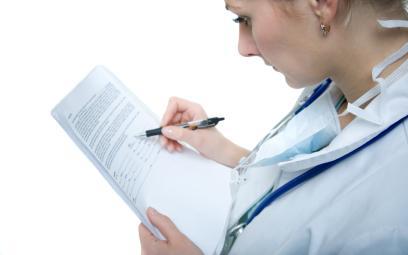 The BBC have today reported on the high number of female trainee surgeons that are being abused or sexually assaulted during theatre, by more senior surgeons abusing their positions.  
A study has been carried out by the University of Exeter, The University of Surrey and the Working Party on Sexual Misconduct in Surgery. The finding reveal accounts of fondling and inappropriate touching and being offered career progression in exchange for sex. 
Nearly two thirds of the women surgeons who contributed to the survey said that they had been the target of sexual harassment and a third of women who responded said that they had been sexually assaulted by a colleague in the past five years. 
What is concerning is that many of the women who have been victim of assault or harassment have not felt able to report the incidents through fear of damaging their careers and a general lack of confidence that their employer would take any action. 
There has been a lot of media attention surrounding sexual abuse in NHS settings this year and a growing awareness of the sheer scale of the problem. 
1,434 male and female surgeons were invited to respond to the survey. Whilst the report showed that some males also suffered abuse and harassment, the report does highlight a significant difference between the way that male and female surgeons are treated.
The report will be published by The British Journal of Surgery and a further report: Breaking the Silence: Addressing Sexual Misconduct in Healthcare which I also being published will make recommendations for change. 
For many years I have dealt with cases where a hospital worker, not necessarily junior surgeons, have been sexually assaulted by a more senior colleague. Whilst an employer owes a duty of care to their staff, in certain circumstances the civil law holds the employer liable for the assaults without the need to prove and fault or lack of safeguarding on the part of the employer. 
You can contact a specialist at Winston Solicitors on 0113 320 5000 or email maf@winstonsolicitors.co.uk.